Discover our Products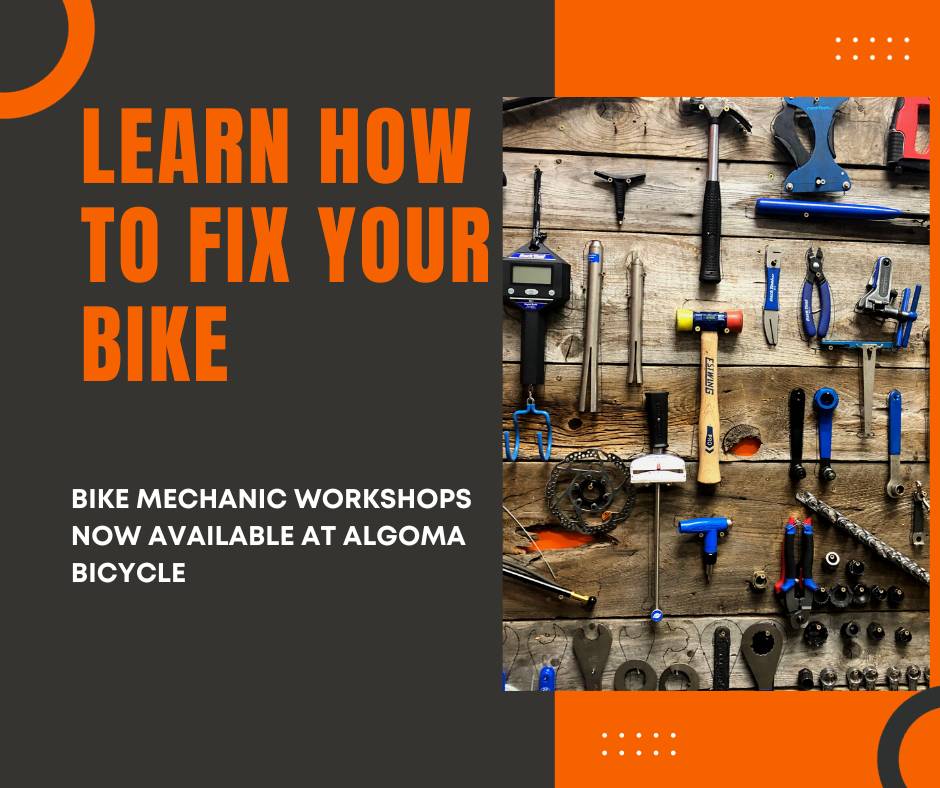 One on One Bike Maintenance Classes
Classes now available for beginner to advanced bike mechanic skills.
C$44.99 Excl. tax

C$34.99 Excl. tax

C$44.99 Excl. tax

C$3,499.99C$4,399.99Excl. tax
Jr. Bikes and Ski Gear

Junior Buy Back Program
Algoma Bicycle Company has been serving the city of Sault Ste. Marie and surrounding Algoma since 2008. We pride ourselves on our professional and trustworthy customer service.   Whether it's getting your bike tuned-up or repaired so that it rides like new, or waxing your skis to give you that edge on your next outing, we have you covered.  
At Algoma Bikes we are a bunch of passionate riders and skiers.  When not at the shop, we can be found exploring the best that Algoma has to offer.